Adding Game Changer to your site is really simple to add.
Go to Content > Page Edit and select your page or go to Content > News Items and click the edit icon.
On the text editor, click the "HTML" option at the bottom of the text box.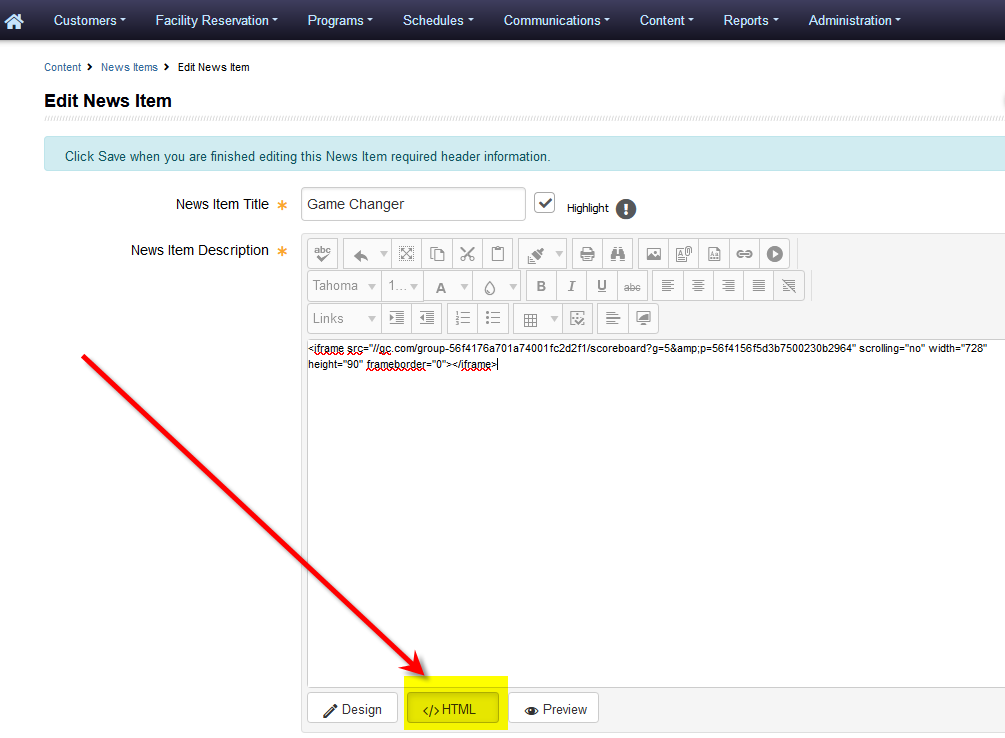 Paste your HTML code for Game Changer,
Click on the "Design" view option to see how it will look.
When satisfied, click the Save button.