Adding GameChanger to your site is really simple to add. Suggested placement of the widget is either on the Home Page Banner or on a News Item if you want to display on your homepage. If you would like to display only on your schedule page, add it as a status message on your schedule page. You can follow the same process of adding html code in any of these places.
On the text editor, click the "HTML" option at the bottom of the text box.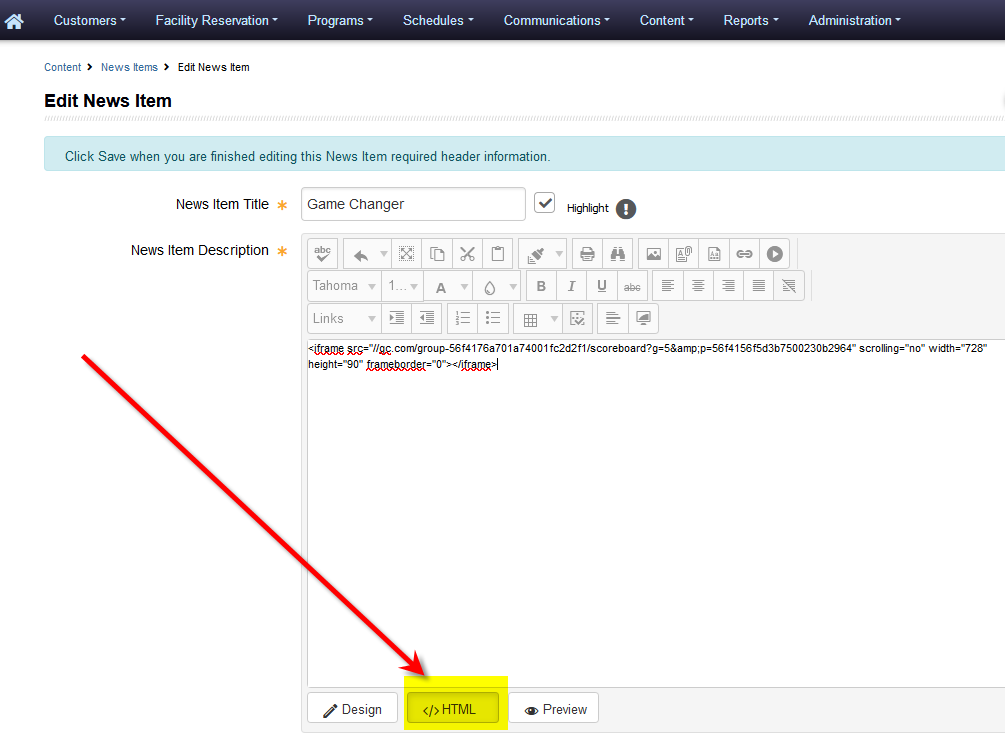 Paste your HTML code for GameChanger,
Click on the "Design" view option to see how it will look.
When satisfied, click the Save button.